The Veritas Group
More Experience, Greater Reach, Better Service
OUR SERVICES:
Investigations –
Criminal
Criminal Defense
Civil Rights
Workplace & Employment
Civil
Personal Injury & Wrongful Death
Family Law (Divorce, Support, & Child Custody)
Surveillance
Pre-Employment Background Screening
Forensic Consulting –
Firearms & Firearms Evidence
Toolmarks
Fingerprints
Computer, Tablet, & Smart Phone Analysis
Crime Scene Analysis & Reconstruction
Blood Spatter Pattern Analysis
DNA Protocols
OUR SERVICE AREAS:
The Veritas Group's home service area includes the Southern California Counties of:
Orange
Los Angeles
Riverside
San Diego
In addition to our home service area, The Veritas Group has members, professional affiliations, and partnerships which allow us to provide services to our clients throughout the State of California and western United States.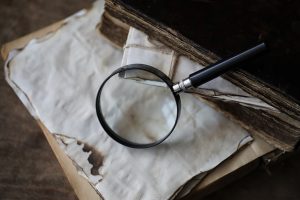 Owner & Managing Investigator
Martin Dante
25 YEARS OF EXPERIENCE:
Skilled investigator with a broad range of experience in conducting complex investigations in both the government and private sectors
More than 47,000 hours of practical experience in investigation, training, and investigations management
Five years as chief of a public agency bureau of investigation
Nine years of experience as lead investigator on a homicide and capital murder case unit
Accomplished investigations and firearms evidence trainer and lecturer with college and government agency lecturing experience in four states
Certified as an investigations subject matter expert in 2014 by the California State private investigator licensing authority (BSIS)
Member of the state court appointed investigator panels in Orange, Los Angeles, and Riverside Counties
Member of the Federal CJA investigator panel for the Central District of California in both Santa Ana and Los Angeles
EXTENSIVE TRAINING:
In addition to more than 47,000 hours of practical experience in investigations and investigative management, Martin graduated from a California POST certified police academy and has completed approximately 1400 hours of training in criminal, civil, and administrative investigations and related competencies and disciplines.
This includes training in: criminal investigation, interviewing and interrogation, information analysis, psychology, forensic psychology, criminal sociology, criminal law and procedure, street gangs, organized crime, pathology, forensic science, arson, rules and laws of arrest, search, and seizure, search warrants, narcotics, homicides, capital crimes, capital mitigation, computer crimes, traffic collisions, sex crimes, fraud and forgery, internal affairs and discipline, firearms, police procedure, counter intelligence operations, psychological operations, counter terrorism, static and moving surveillance, civil liability, risk management, family law, workplace investigations, and pre-employment background and screening.
Between 2006 and 2011 Martin developed and implemented one of the most rigorous and comprehensive criminal defense investigation training programs in the Nation. The curriculum has been requested for program development and emulation by public defender offices in California, Pennsylvania, New Mexico, Kentucky, Florida, and Texas.
In addition to the investigative training program, Martin developed an extensive multi-phase firearms evidence training program which he has presented to state and federal level attorney, law enforcement, and investigative personnel in four states.
"serious investigative chops and tremendous attention to detail"
The Group
A Team You Can Rely On
Inv. Types
Consulting
=